About:
Three incredible women leaders speak about how they have led the way through their vast experiences for other women to become leaders. We are inspired by their journey and want to share it with a community of women interested in changing the ratio. A keynote conversation with: Francis Hesselbein, Christine Comaford, and Carole Hyatt. The panel will be moderated by Gabriella Stern, Deputy Managing Editor of WSJ.com, and will include the launch of an initiative in collaboration with the United Nations called The Happiness Assembly, powered by five inspiring, courageous, and entrepreneurial women seeking to spread Secretary General Ban Ki-Moon's goals of Gross Global Happiness to the world through a beautiful global art narrative.
Brought to you by The Hatchery, empowering women forward by creating more women leaders with support from a community of women leadership organizations, Yao Huang, Colette K. Young, and Tania Yuki.
Timeline:
6:00- 6:30: reception

6:30- 8:00: Keynotes
8:00- 8:30: Wise words engagement with panel
8:30- 9:00: Networking + Happiness
Get to know our Keynote speakers:
Francis Hesselbein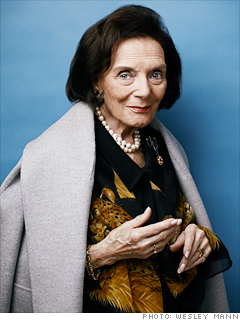 One of the most highly respected experts in the field of contemporary leadership development, Frances Hesselbein is the President and CEO of The Frances Hesselbein Leadership Institute, founded as The Peter F. Drucker Foundation for Nonprofit Management and renamed in 2012 to honor Hesselbein's legacy and ongoing contributions. Mrs. Hesselbein was awarded the Presidential Medal of Freedom, the United States of America's highest civilian honor, in 1998 for her leadership as CEO of Girl Scouts of the U.S.A. from 1976–1990, as well as her service as "a pioneer for women, volunteerism, diversity and opportunity." Her contributions were also recognized by the first President Bush, who appointed her to two Presidential Commissions on National and Community Service.
In May, 2011, Mrs. Hesselbein was duly honored with two Lifetime Achievement Awards from ATHENA International and Best Practice Institute in New York. From 2009–2011, Mrs. Hesselbein served as the Class of 1951 Chair for the Study of Leadership at the United States Military Academy at West Point, in the Department of Behavioral Sciences and Leadership. She is the first woman, and the first non-graduate to serve in this chair.
Also in 2009, the University of Pittsburgh introduced The Hesselbein Global Academy for Student Leadership and Civic Engagement. The Academy's aim is to produce experienced and ethical leaders who will address critical national and international issues and advance positive social and economic initiatives throughout the world.
She serves on many nonprofit and private sector corporate boards, including Mutual of America Life Insurance Company, the Bright China Social Fund, and U.C.S.D. Graduate School of International Relations and Pacific Studies and the Center for Creative Leadership's Alliance Advisory Council. She served as the Chairman of the National Board of Directors for Volunteers of America from 2002–2006.
For her exceptional work and her continued commitment to developing leaders of all ages, as demonstrated in her work with the Institute, in 2009 Mrs. Hesselbein was awarded the Lifetime Achievement Award at the 34th Annual Tribute Dinner of the Girl Scout Council of Greater New York. Mrs. Hesselbein was also inducted into the Enterprising Women Hall of Fame and is a Distinguished Daughter of Pennsylvania.
In 2008, Mrs. Hesselbein was presented with the International Leadership Association's Lifetime Achievement Award in Los Angeles, and the Tempo International Leadership Award in New York City. She was named a Senior Leader at the United States Military Academy, 2008 National Conference on Ethics in America. In 2007, Mrs. Hesselbein was awarded the John F. Kennedy Memorial Fellowship by Fulbright New Zealand and was the first recipient of the Dwight D. Eisenhower National Security Award in 2003.
Mrs. Hesselbein is the recipient of twenty-one honorary doctoral degrees. She is editor-in-chief of the award-winning quarterly journal Leader to Leader and is the coeditor of twenty-seven books in twenty-nine languages and has traveled to sixty-eight countries representing the United States. She is the author of Hesselbein on Leadership and My Life in Leadership, and in August 2012, her third book, More Hesselbein on Leadership was published.
Christine Comaford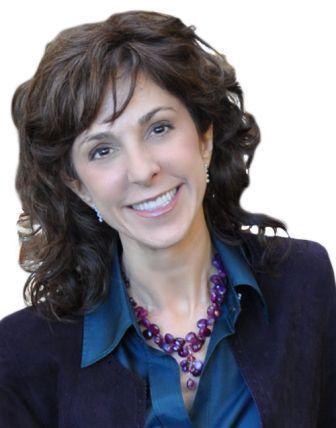 Bill Gates calls her "super high bandwidth."
Bill Clinton has thanked her for "fostering American entrepreneurship."
For over 30 years New York Times bestselling author and Leadership and Culture Coach Christine Comaford has been helping leaders navigate growth and change. Christine is sought after for providing proven strategies to shift executive behavior to create more positive outcomes, enroll and align teams in times of change, massively increase sales, product offerings, and company value. Her coaching, consulting and strategies have created hundreds of millions of dollars in new revenue and value for her clients. The potent neuroscience techniques she teaches are easy to learn and immediately applicable to help leaders see into their blind spots, expand their vision, and more effectively influence outcomes.
As an Entrepreneur, Christine has built and sold 5 of her own businesses with an average 700% return on investment, served as a board director or in-the-trenches advisor to 36 startups, and has invested in over 200 startups (including Google) as a venture capitalist or angel investor. Christine has consulted to the White House (Clinton and Bush), 700 of the Fortune 1000, and over 300 small businesses. She has helped over 50 of her clients to exit their businesses for up to $425 million. Christine has repeatedly identified and championed key trends and technologies years before market acceptance, due in part to her work as a software engineer in the early days of Microsoft, Apple and Adobe.
Christine is a leadership columnist for www.Forbes.com. She has appeared on Good Morning America, The Big Idea with Donny Deutsch, CNN, CNBC, MSNBC, FOX Business Network, PBS, CNET and Stanford Graduate School of Business has done two case studies on her unconventional rise to success as a woman with neither a high school diploma nor college degree. Her two New York Times bestselling business books are SmartTribes: How Teams Become Brilliant Together and Rules for Renegades.
Christine believes we can do well and do good, using business as a path for personal development, wealth creation, and philanthropy.
Carole Hyatt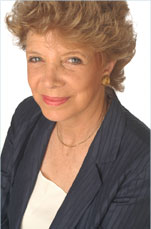 Carole Hyatt is a bestselling author, international motivational speaker, and an expert on career development and women's corporate consulting programs. Carole Hyatt is an acknowledged leader in the work field who specializes in speaking to individuals and corporations and designing programs for executive women who desire senior leadership roles. Carole Hyatt's Leadership Forum has helped over 2,200 women worldwide accelerate their careers filled with change.
Carole Hyatt has been addressing career subjects in her best-selling books, lecture tours, and television appearances for the past 35 years. She is an acknowledged leader in the work field. Her books, The New Woman's Selling Game, Shifting Gears, When Smart People Fail, and Lifetime Employability have helped millions of people throughout the world effectively identify and accomplish their goals. Her works have been reviewed as seminal and she is frequently quoted in the media. Carole's Leadership Forum seminars are attended worldwide by top executive women from diverse fields who are interested in assessing and advancing their careers. Her workshop attendees have benefited from the support and skill she provides though an analysis of their needs and examination of alternative means of meeting them. Ms. Hyatt is a powerful facilitator and conducts focus and ideation groups for Fortune 500 companies.
Carole is a member of the board of directors and advisory of numerous organizations and start-up corporations. She has served on the International Women's Forum where she was Vice President in charge of Global Development. She served on the Women's Leadership Board of the JFK School of Government at Harvard University and the Avon Women of Enterprise Board. She has also served of the faculties of The New School for Social Research, Hunter Graduate School, New York University and The Woman's School, and lectures in colleges and universities worldwide.  She currently serves on the executive committee of Shakespeare & Company in Lenox, Mass., Aston Magna Baroque Music Festival in Great Barrington, Mass, and on the boards of scores of women-owned start-up business corporations.
With her late partner, June Esserman, in association with Dan Yankelovich, she founded the first market and social behavior research company in America to specialize in the youth area. The firm later expanded and pioneered documenting the affects of women moving into the workforce. Their innovative methodologies were pivotal in the research arena and are still being utilized today. The company was acquired by McCollum Spielman Research in 1986.
Carole was the co-founder and artistic director of The Peppermint Players, one of the first children's theaters in New York City. The company performed in four off-Broadway theaters, Town Hall, and toured the eastern seaboard. She was a founding member of the Children's Theatre Association. The Peppermint Players' repertoire sold over one million records on the Peter Pan label. McGraw Hill distributed the repertoire on film worldwide. Carole was also one of the first women to produce for television and won an Emmy for her children's one-hour specials on CBS TV where she introduced Jim Henson, along with other luminaries, to TV.
Carole Hyatt has had a lifelong interest in mentoring women and has served as a model for women aspiring to leadership roles throughout the world. She works with high-powered executives and has been called "the guru's guru". She travels worldwide leading workshops that inspire and motivate both women and men to lead fulfilling work lives. The Carole Hyatt Success Center in Tokyo existed for fourteen years during the Japanese bubble.
Garbriella Stern

Gabriella Stern is the deputy managing editor for The Wall Street Journal Digital Network, a position she has held since October 2012. Ms. Stern oversees the CFO and CIO Journal premium online news and information services for corporate executives in finance and technology. Her remit also includes the Journal's Small Business and Startup team, which is responsible for the Accelerators blog, and she is involved in such digital initiatives as the WSJ Startup of the Year episodic documentary on entrepreneurship.
Previously, Ms. Stern served as managing editor of DJ FX Trader, an information application that provides exclusive news, analysis and real-time opportunities for forex traders. Ms. Stern was also a senior editor with Dow Jones Newswires, responsible for global news coverage. Ms. Stern was Dow Jones Newswires' senior editor for Asia-Pacific, where she had overall responsibility for editorial operations in the region. Ms. Stern was Dow Jones Newswires' senior editor for Europe, the Middle East and Africa (EMEA), where she had overall responsibility for editorial operations in the region. She joined Dow Jones in 1991 as a reporter in the Pittsburgh bureau of The Wall Street Journal.